COVID-19 has been met with a global "tele" response as industries grasp for ways to stay operational amid the shutdown. Workers telecommute, friends telesocialize, and doctors lean on telehealth to remotely connect with patients. Dentists find themselves uniquely limited in the teleworld, since patient care typically requires hands-on techniques. "if you need a filling, you still need to go see a dentist face to face," says Dr. Christine May, an Australian-based clinician and founder of the teledentistry marketplace ViDe. "We haven't worked out how to do that via remote consult robotics yet. I'm sure in ten years we might, but we're not there yet," she chuckles, later adding "I really feel that teledentistry is going to disrupt the way we've been doing dental care to date."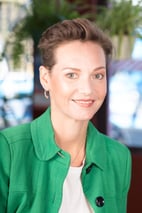 Despite the inherent restrictions, teledentistry is peaking in popularity among clinicians looking to remain available to their patients. Implementing virtual consults creates new opportunities to connect with patients—not only during a global pandemic, but also for those facing geographic/situational barriers to receiving care and those who become accustomed to the convenience of digital options.
Read the ADA guidelines for Teledentistry
"It's like self-serving at the checkout. You can either choose to see the check-out person, which can be good if you've got a really full trolley or you have special needs," May says. "But if you want to quickly get through and be more in control of it, then it can be faster for you to check out yourself."
Teledentistry Pros and Cons
While connecting digitally may not be ideal in the traditional sense of dentistry, video calls do allow for levels of interaction and care not available through phone calls. "A video consult gives you a face-to-face experience without having to be face-to-face, and there's so much power in that," says May. "… ask [patients] all the questions that you would in a face-to-face consult and then record that data in your practice management software later, and then work out the best things to do, the next steps to look after that patient's best interests."
The virtual consult process can be streamlined by giving patients the ability to send information in advance. Having patients complete medical history forms and send selfies showing areas of concern prior to the consult will allow for an efficient, productive chat. "That means that the patient is already thinking about things because they've had their memory jolted. They've had the time to go and get their medications list or other details that they need," says May. Knowing your patients concerns in advance empowers a clinician to spend higher quality time with the patient than if they were going in blind, without any background.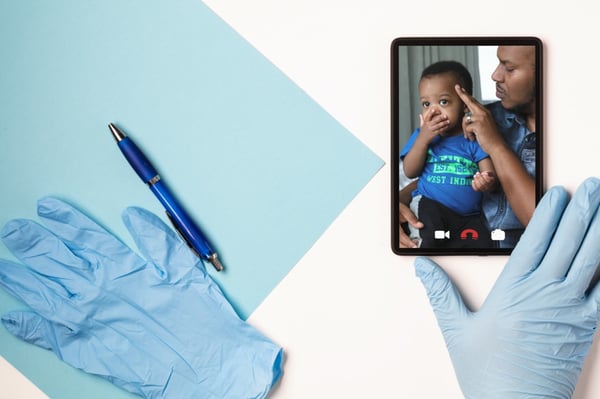 Teledentistry helps break down geographic boundaries and accessibility barriers not only during the COVID-19 pandemic, but also for those who may struggle to access care traditionally. "There are so many people who have to travel more than 500km to receive any dental care," May says of Australias rural/remote populations. There are also ample benefits to implementing virtual consults for those in aged care. "A virtual consult eliminates a lot of that stress for people so they can get the information more instantaneously and then work out whether it is worth traveling 500km to the dentist."
Tooth Whitening and Teledentistry
In certain cases, like tooth whitening, a virtual consult can serve the full purpose of an IRL visit. A product like Opalescence Go™ whitening trays can be prescribed virtually, administered entirely by the patient, while tracking the progress as needed through additional video chats. "[Opalescence Go whitening] solves a problem for me, in that we can now do a consult for patients online, then workout whether they're suitable to do home whitening," May says emphatically. "This can be sent out to [patients] because they don't need special trays, the trays are sucked down by them to fit."
Dr. May was recently introduced to Opalescence Go whitening and notes the convenience, comfort, and results of this at-home treatment. "I was really impressed by the comfort of the fit. I have lower mandibular tori and the lower tray didn't impinge on those; it was soft and its moldable. I didn't get sensitive teeth even with the 10% peroxide version that I used," she says.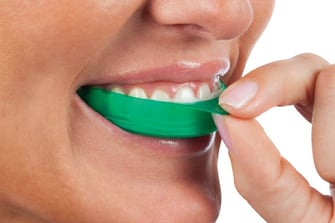 Custom trays have a long-standing history as the gold standard for professional whitening, but Dr. May notes that the design of the Opalescence Go trays works fairly universally, removing the need for custom trays for a lot of patients. "I didn't find that I had to bite or clench my teeth when I had them in. I really had quite an enjoyable experience, I've had custom trays before and I find them irritating and these weren't," she says.
Regulations on whitening vary from country to country, but in Australia, the U.S., and many parts of the world, it isclassified as a cosmetic product, leading to issues with patients seeking care from often unreliable sources. "I think most dentists are aware that there's a huge unregulated market of people like beauty therapists doing tooth whitening," she says, adding that by offering these services, clinicians can help protect their patients from receiving less than optimal treatments. "[Beauty therapists] are charging a lot, they're not giving a good service. They're more likely causing damage and they're not picking up other things that need doing, like the oral hygiene, the perio, the fillings, the decay. [ . . . ] Something like this, you can do it at a price point and a convenience point that means [patients] are getting it from you and not an unregulated beauty therapist, I think this is a fantastic opportunity to pull back the market to this being a dental service and competing on a more even playing field."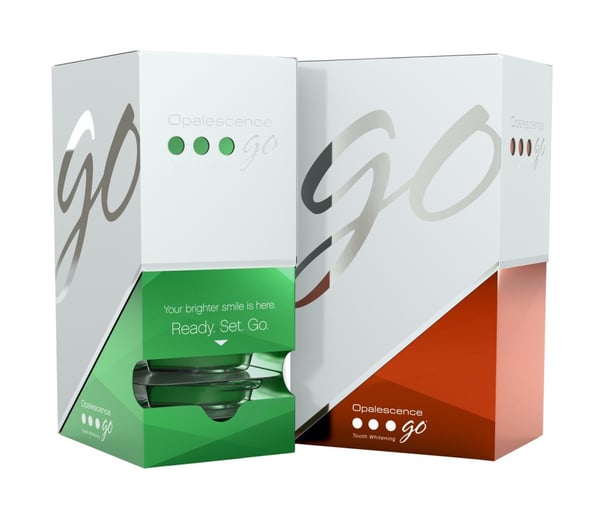 Using tooth whitening to open the door for patients to connect virtually will help with their overall oral health. "Not only are you going to prescribe [patients] a dental-practitioner-grade tooth whitening, but at the same time you can assess whether [whitening] is suitable and how quickly they need to get in for a cleaning, and fillings, and things like that," May says. "We've all seen enough really bad before and after photos by these beauty therapists of dodgy whitening, and there's holes in their front teeth, and really bad gingivitis or worse, or calculus, and all that they're doing is whitening the calculus rather than whitening the teeth," she adds.
"Opalescence whitening is obviously a product that's been around a while and to have it in this format is really exciting," May says of the at-home option of Opalescence Go whitening. "If that's a good add-on to get people to pay to do a teledentistry service with you, where you can assess everything else and do that, I think everyone is a winner."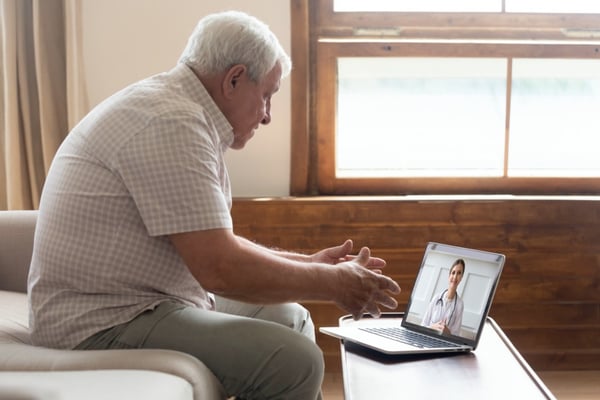 While teledentistry holds fundamental benefits for those in aged care who may face hurdles (like transportation) to seek treatment, Dr. May says whitening can produce additional benefits for aged care patients. "There's research to support the use of whitening to help prevent root caries in particular, which are rampant for those in aged care. You're not going to be able to do an impression for them, so if you can easily put [the whitening tray] in their mouth and all they have to do is suck on it and sit with it [ . . . ] while they watch a TV program, everyone is a winner out of that," she says. "it's an easy preventive solution for those [in aged care], or people with disabilities, people with dry mouth, all of those kinds of things that often exclude people from the standard whitening process, for usability reasons."
The Next Generation of Dental Care
Pivoting your practice to utilize teledentistry allows for an increase in patient interaction, both during the COVID-19 shutdown and after. Patients are becoming accustomed to the ease of digital interactions and many prefer these type of consults—for convenience and also to overcome other roadblocks (like those in rural locations) for receiving care. Google search trends indicate a huge wave of recent interest in teledentistry and according to clinicians like Dr. May, that trend will continue long beyond the COVID-19 pandemic.